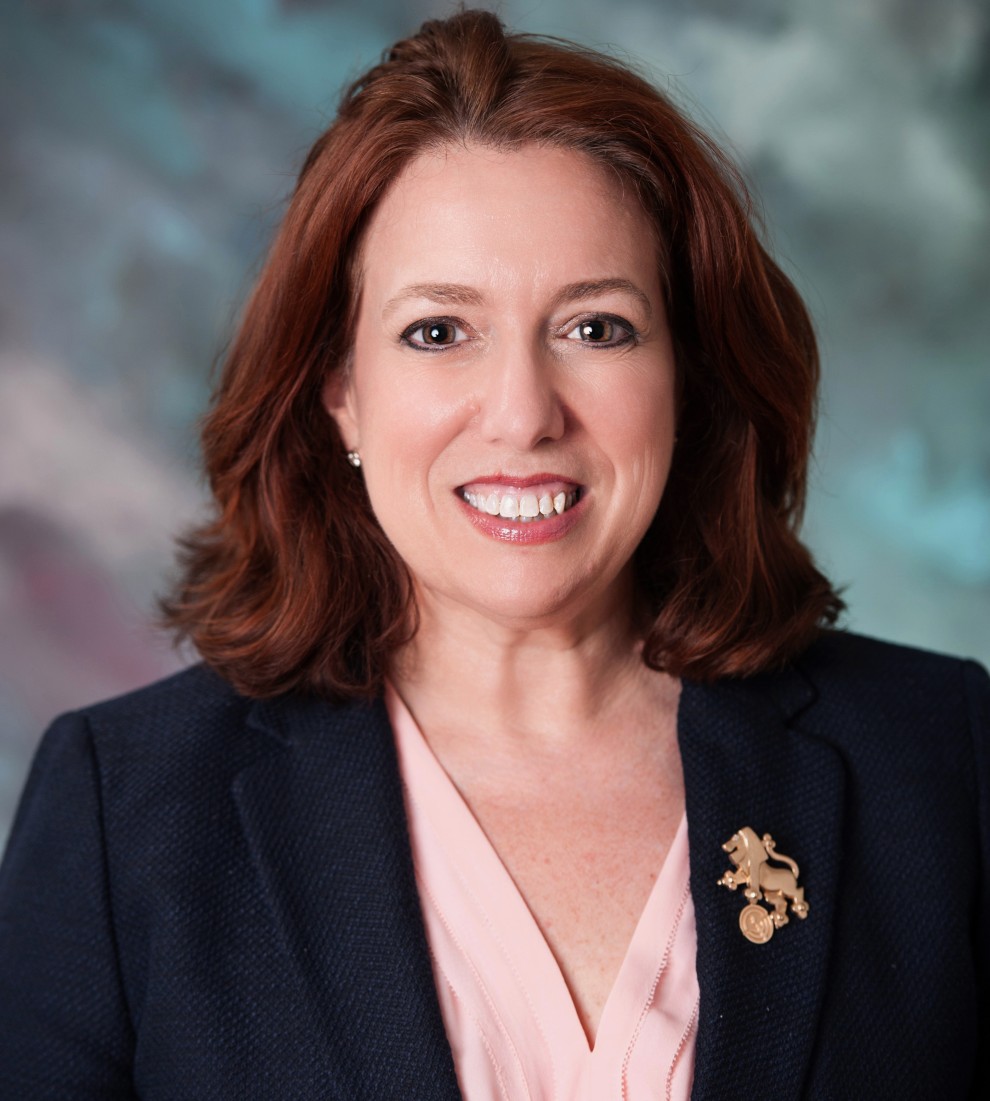 Recently I heard Rabbi Sharon Kleinbaum say, "Despair is not a strategy and joy is an act of spiritual resistance." This resonated with me on many levels. In particular, as we prepare to begin celebrating Chanukah on Sunday, it provided another lens from which to view the story of this holiday.
The Chanukah story is one filled with improbabilities and miracles. Perhaps the joy we feel during this season comes from the resistance and resiliency of our people. Modern day Chanukah stories bring us joy, too.
Countless memories come to mind when I think about Chanukah. There was the time my siblings and I very easily and successfully discovered where my parents hid our Chanukah gifts. (Sorry Mom and Dad)! The nights when people gathered in our home to light candles and eat potato latkes. There were my many failed attempts at making jelly doughnuts. Always a favorite are the memories of taking my children shopping to buy gifts for families in need.
But my most memorable Chanukah took place a few years ago. My family went to Long Island to celebrate with my parents. It was the year that Thanksgiving and the first night of Chanukah were on the same day. When I was growing up in the Hamptons, we were one of the few Jewish families on the east end of Long Island. It was incredibly uncommon to celebrate Chanukah, and I would often invite my friends over to share our holiday by lighting the menorah and eating latkes.
That year on "Thanksgivukah" I learned that a menorah was being placed and lit in the very center of Southampton. It was unfathomable. Of course, I needed to bring our children to see this miracle. Hundreds of people showed up for the menorah lighting on Southampton's main street that cold day after Thanksgiving. I was shocked and at the same time overjoyed to feel more deeply connected to the place where my childhood memories live.
At the time, I took a photo of my boys standing with the menorah. I remember feeling not only thrilled but also defiant because I finally felt comfortable in my Judaism in a place where it had not always been easy to be Jewish. I was so happy to share this joy with my children. It was a moment of spreading the light.
Chanukah provides the perfect opportunity for all of us to spread the light of joy this season. I encourage you to share your Chanukah stories and memories with our community. Through social media, we are embarking on a campaign to #spreadthelightJROC. Please join us by letting everyone know what you're doing to make the holiday special for others. You can post pictures of your family and friends celebrating together, photos of your favorite menorah lighting, or a few words about your favorite Chanukah memory here or here.
Spreading the light bonds us together in strength, hope and perseverance. It helps us build a stronger Jewish future together and showcase the goodness of our world.
Wishing you a light-filled Chanukah and Shabbat Shalom.
P.S. Don't forget to come to the Federation on Friday, December 7, at 3:30 p.m. as we gather outside with our friends and neighbors on East Avenue to light the Federation's menorah. #spreadthelightJROC.
Meredith Dragon, CEO