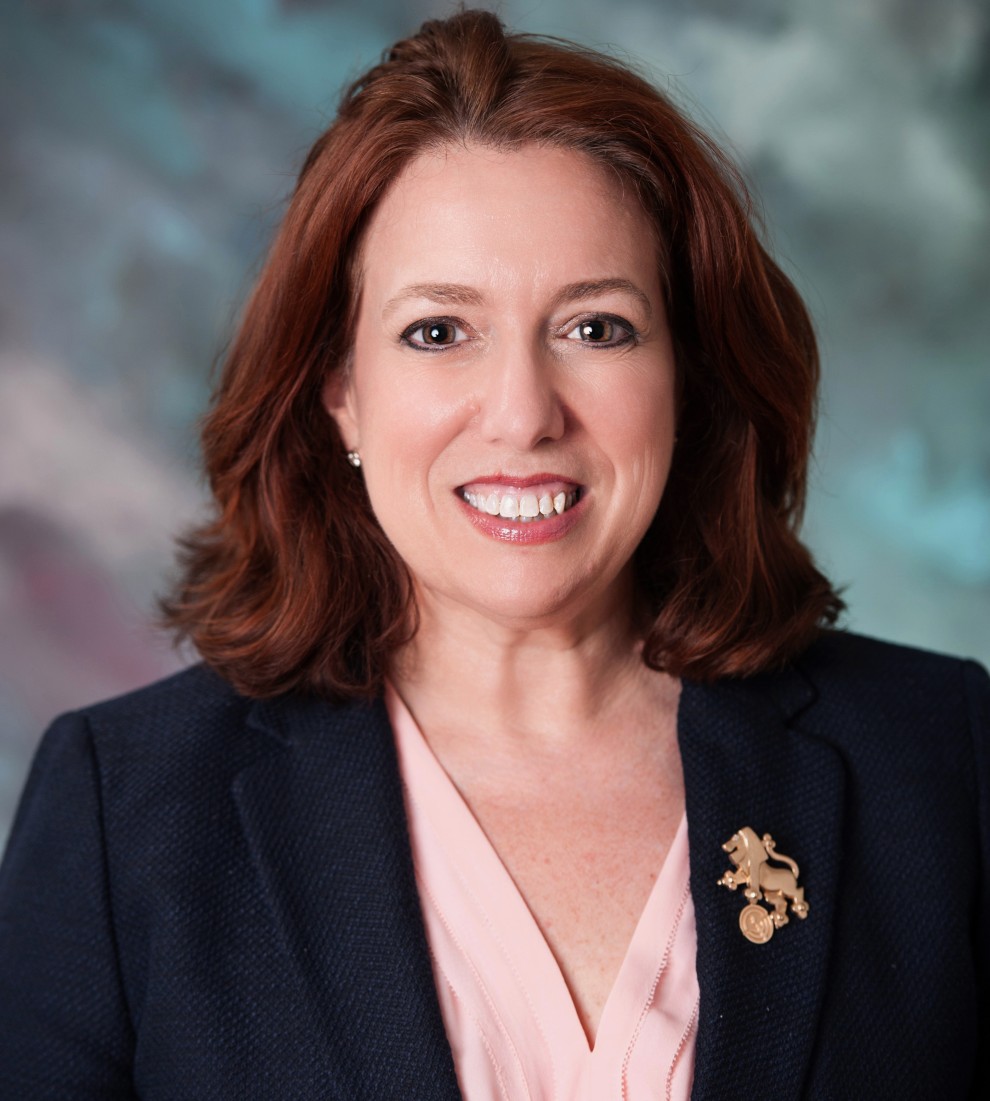 Never again. Never again. Never again. We utter these words at our annual Yom HaShoah gatherings. When we speak of the atrocities of the Holocaust, our conversations end with, never again. Yet, here we are ending a week when 11 Jews were murdered in cold blood to the chant "death to Jews." It is incomprehensible that this happened in 2018. 
Next week we recognize the
80th anniversary of Kristallnacht
, the night of broken glass. November 9-10, 1938, is considered the definitive beginning of the Holocaust when Nazi persecution of Jews changed from economic, social and political alienation to roundups, forced labor, death camps and ultimately the murder of 6 million Jews. Never again.
We find ourselves in a climate that is fomenting hatred and boiling over with loathing toward anyone who is seen as the other. I fear we are becoming immune to the public vitriol that finds its way into our society every day. I worry. I worry about our precious Holocaust survivors and their families who must be suffering from post-traumatic stress brought on by the onslaught of anti-Semitic rhetoric. I worry about our children, mine included, who are growing up in a world that has seen, in epidemic proportions, domestic violence played out through school shootings, attacks on African American churches, blatant unabashed anti-Semitism, and a dramatic rise in hate crimes of all types. It is now a common occurrence to find swastikas pop up on college campuses, in parks, and other public places. Hate literature makes its way into our communities through fliers and stickers. 
Last week I attended the Board of Governors meeting of the Jewish Agency for Israel, an international organization with whom Federations partner in order to provide for the well-being of Jews around the globe. A significant portion of the meetings focused on the rise of anti-Semitism. In particular, our friends and family in England are deeply concerned about Jeremy Corbyn, head of the Labour party who could be poised to be the next Prime Minister.The small, but highly engaged, British Jewish community is being instructed to put their papers in order in case there needs to be a mass immigration of British Jewry to Israel. Yes, this is happening now. Rabbi Lord Jonathan Sacks, former Chief Rabbi of England spoke eloquently to the House of Lords recently about his concerns. I encourage you to
watch
his short remarks. 
With the rise in hate around the globe, it is easy to feel helpless and there are many days that I am tempted to pull the covers over my head and tune out our crazy world. But there are sparks of light that help me through these dark days. Last Sunday's vigil in Rochester, and vigils like it in communities around the country, brought tens of thousands of people together, of all faiths, to show that we will not let hate silence us. The imperative call to action is that we must stand together in solidarity and that together we have the capacity to fight hatred.
How do we do this? In the short term, this weekend Federations are hosting Solidarity Shabbat. We encourage our community members to attend services, go to or host a Shabbat dinner, and honor Shabbat in some way. Let's not let those who peddle hate keep us from our places of worship and stop us from practicing our Judaism.
In the long term we must stand up to hatred and confront it in all of its evils. I am incredibly proud that we are launching the
Levine Center to End Hate
. We are extremely grateful to the William and Mildred Levine Foundation's transformational gift that is allowing our community to partner with people of diverse backgrounds in the Greater Rochester area to come together to face the hatred in our community together. As Jews I believe it is our responsibility not only to ensure that we are free to worship and live as we choose, but also it is equally important that we support the rights of all disenfranchised people. In our text we read 36 times that we are obligated to welcome the stranger. I believe this means that we must be a people who is welcoming to all regardless of race, religion, gender sexual orientation or anything else that could be perceived as different. In the great words of Rabbi Hillel: "If I am not for myself, who will be for me? If I am only for myself, what am I? If not now, when?" Please consider being involved in the efforts of the Levine Center. We need you.
While there are haunting similarities between our world today and the world of the 1930's, there are very important differences too. We have the ability to galvanize our community and stand up to those who hate like never before. We have a strong State of Israel that helps ensure freedom for us to live as Jews. We have leadership with stamina who are willing and able to fight for what is right. We have the ability to connect with each other through social media and make sure people know the truth about who we are as a community. We must take advantage of the resources we have to safeguard our Jewish future for our children, grandchildren and generations to come. Now is the time that our community must come together and strongly oppose the forces that want to tear us apart.
Let's honor the memory of those lost this week and all those who have been lost to this world in the name of hate, by speaking out, showing up and taking a stand against those who seek to destroy the fabric of our society. Let us be kind and understanding. Let us show compassion and love. Let us lend a helping hand to those in need. And, let us never turn our eyes from the many injustices in this world. We have the power to make a difference, and we must. Never again.
Meredith Dragon, CEO